Outriders Worldslayer introduces a brand new, standalone story campaign that you can jump into even if you haven't played the original story.

The new campaign will focus on the Outrider facing up against Ereshkigal (phonetically: "EH-RESH-KE-GAL"), the commander of a new human faction called the Insurgents against the backdrop of Enoch's climate undergoing cataclysmic changes.

Throughout Worldslayer you will of course also be travelling to new locations. You can see footage from the Glacier's Edge and Driftwater environments in press coverage this week. Both are environments from relatively early on in the campaign.

Worldslayer will introduce new enemy variants as well as some entirely new adversaries and bosses.
How to Purchase
First, buy a Boost wallet top-up for your chosen platform. Pick from PlayStation wallet top ups or Xbox wallet top ups.

As soon as you've paid, you'll get a confirmation email, shortly followed by another email containing your digital code. Just redeem that, purchase the game and get playing.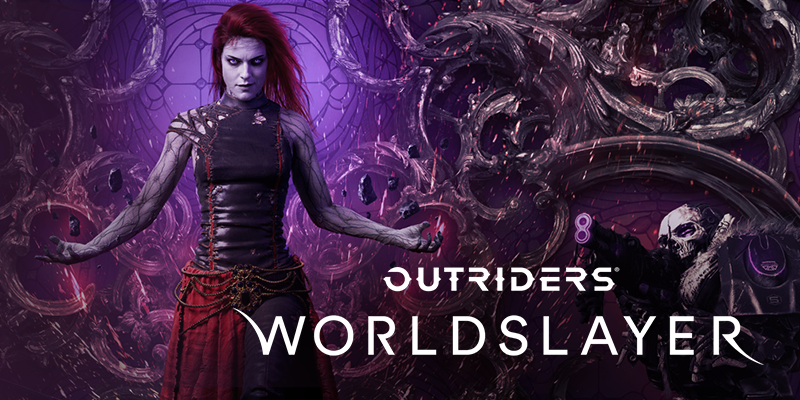 Outriders Worldslayer
Combining aggressive gunplay with violent powers and an arsenal of increasingly twisted customisable weaponry and gear-sets, OUTRIDERS WORLDSLAYER offers countless hours of visceral gameplay from one of the finest shooter developers in the industry – People Can Fly.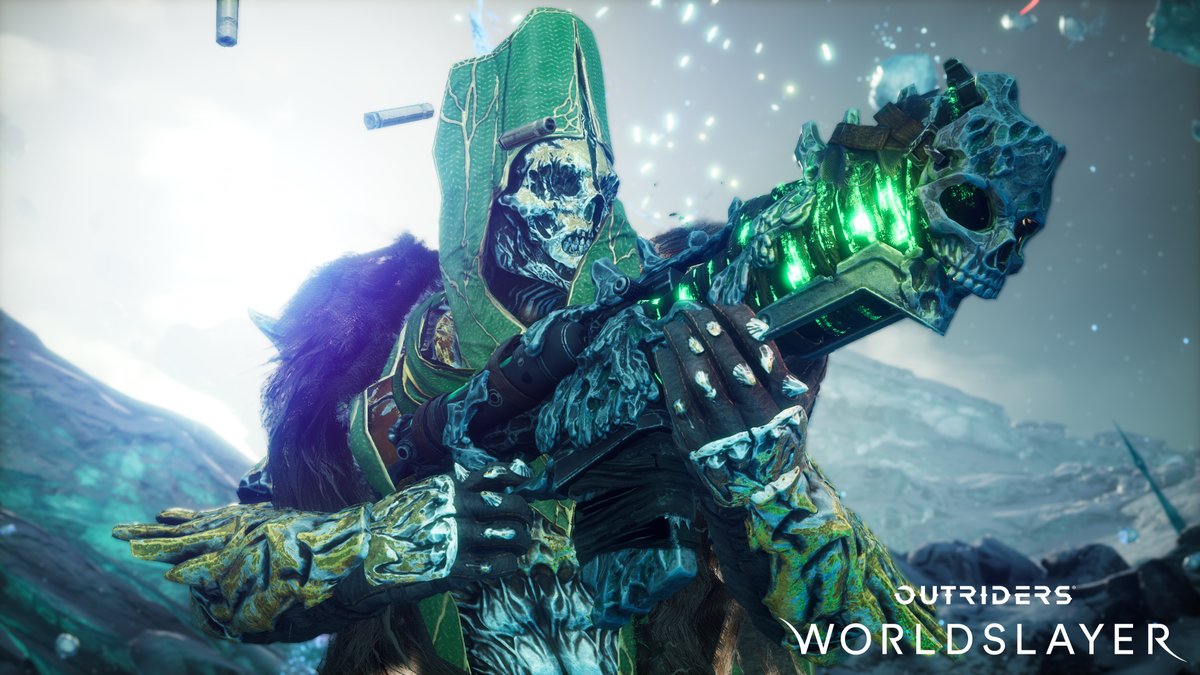 GUNS & GEAR
Customise and upgrade your Outrider(s) with countless combos of the most powerful Epic, Legendary and Apocalypse items with increasing damage potential. Gear can be modified with up to 3 mod slots allowing players to fully customise their loadout to match their playstyle.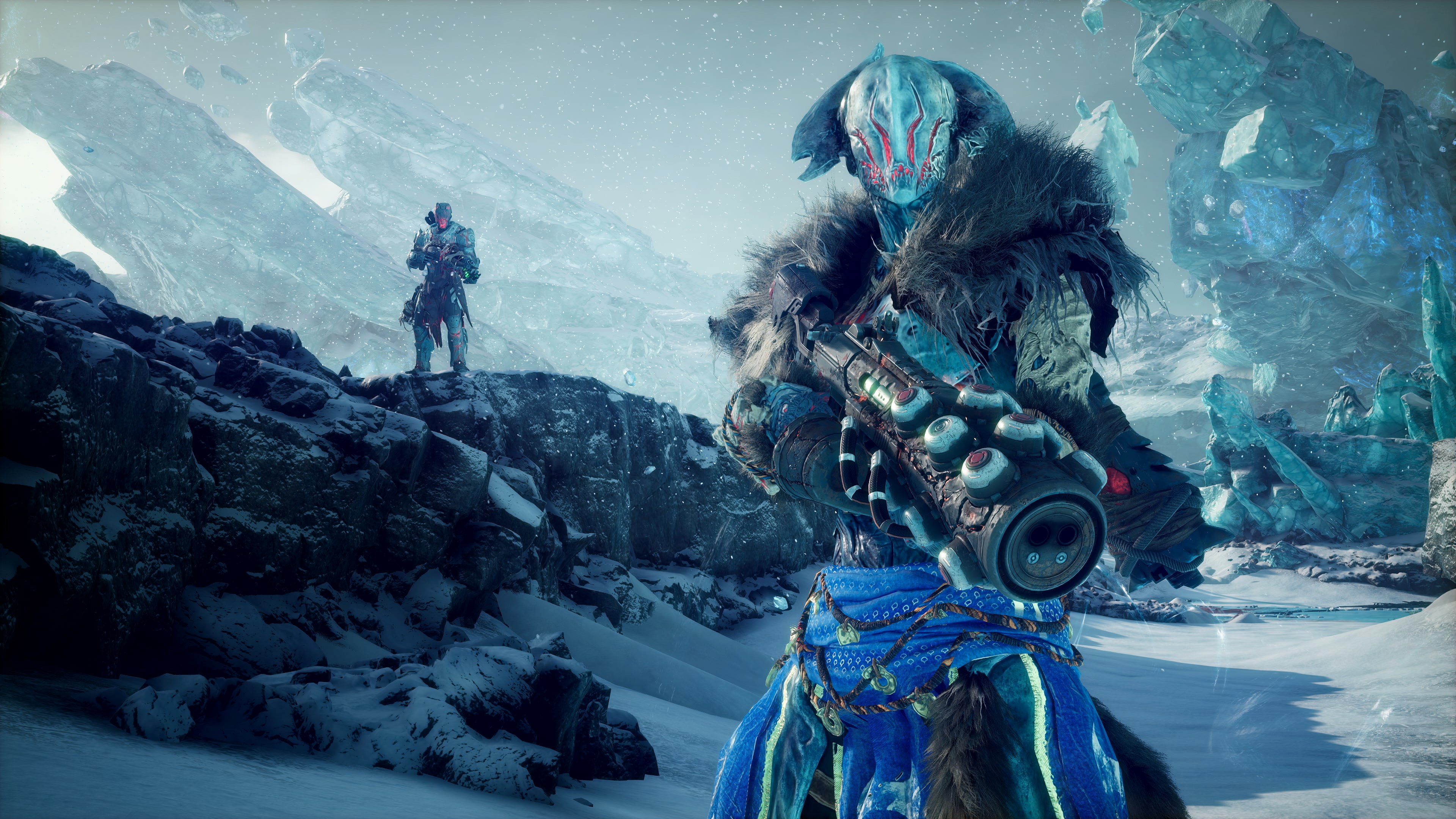 POWER
Adapt your abilities and skills across vast Class Skill Trees and Pax Trees for additional hybrid branch boosts. Challenge yourself against all Apocalypse Tiers with your burgeoning power and boost your Ascension Points of Brutality, Endurance, Prowess and Anomaly.
Where to play Outriders Worldslayer
Outriders Worldslayer will be available on PlayStation 4, PlayStation 5, Xbox One and Xbox Series S/X.
Outriders Worldslayer - Reveal Trailer
How to Redeem your Digital Code
PlayStation
Sign into your PlayStation account. If you don't have one you can create one at playstation.com
Go to the PlayStation store on your console or via the official website
Select Redeem Code
Enter the 12 digit voucher code you received from Boost Gaming
Follow the on-screen instructions to redeem your voucher code
Use that balance to purchase Outriders Worldslayer
Xbox
Select the Xbox Store from your Home Screen on your console or via the official website
Scroll and click on the "Redeem" button
Select Redeem Code
Enter the 25 digit voucher code you received from Boost Gaming
Follow the on-screen instructions to redeem your voucher code
Use that balance to purchase Outriders Worldslayer
Official Gaming Gift Card Retailer
Secure And Reliable Checkout
Fast Digital Delivery
The Perfect Gift For All Occasions
Help Manage Your Spend
By Gamers, For Gamers