The distant future…

Invaders from another world attack without warning, unleashing a new type of threat: weapons known as "machine lifeforms." In the face of this insurmountable threat, mankind is driven from Earth and takes refuge on the Moon.

The Council of Humanity organizes a resistance of android soldiers in an effort to take back their planet. To break the deadlock, the Resistance deploys a new unit of android infantry: YoRHa.

In the forsaken wasteland below, the war between the machines and the androids rages on. A war that is soon to unveil the long-forgotten truth of this world…
How to Purchase
First, buy a Boost wallet top-up for your chosen platform. Pick from PlayStation wallet top ups, Nintendo eShop currency cards or Xbox wallet top ups.

As soon as you've paid, you'll get a confirmation email, shortly followed by another email containing your digital code. Just redeem that, purchase the game with your currency cards and get playing.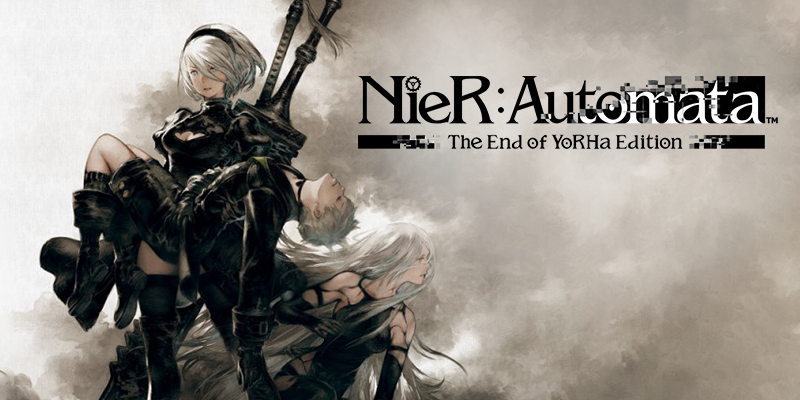 Nier Automata
In the distant future, an extra-terrestrial force has unleashed a ruthless army known as the "machine lifeforms" on Earth, driving mankind into exile on the moon. Android 2B, one of the latest infantry models of the newly formed organization called "YoRHa," is plunged into a bitter war to reclaim the planet.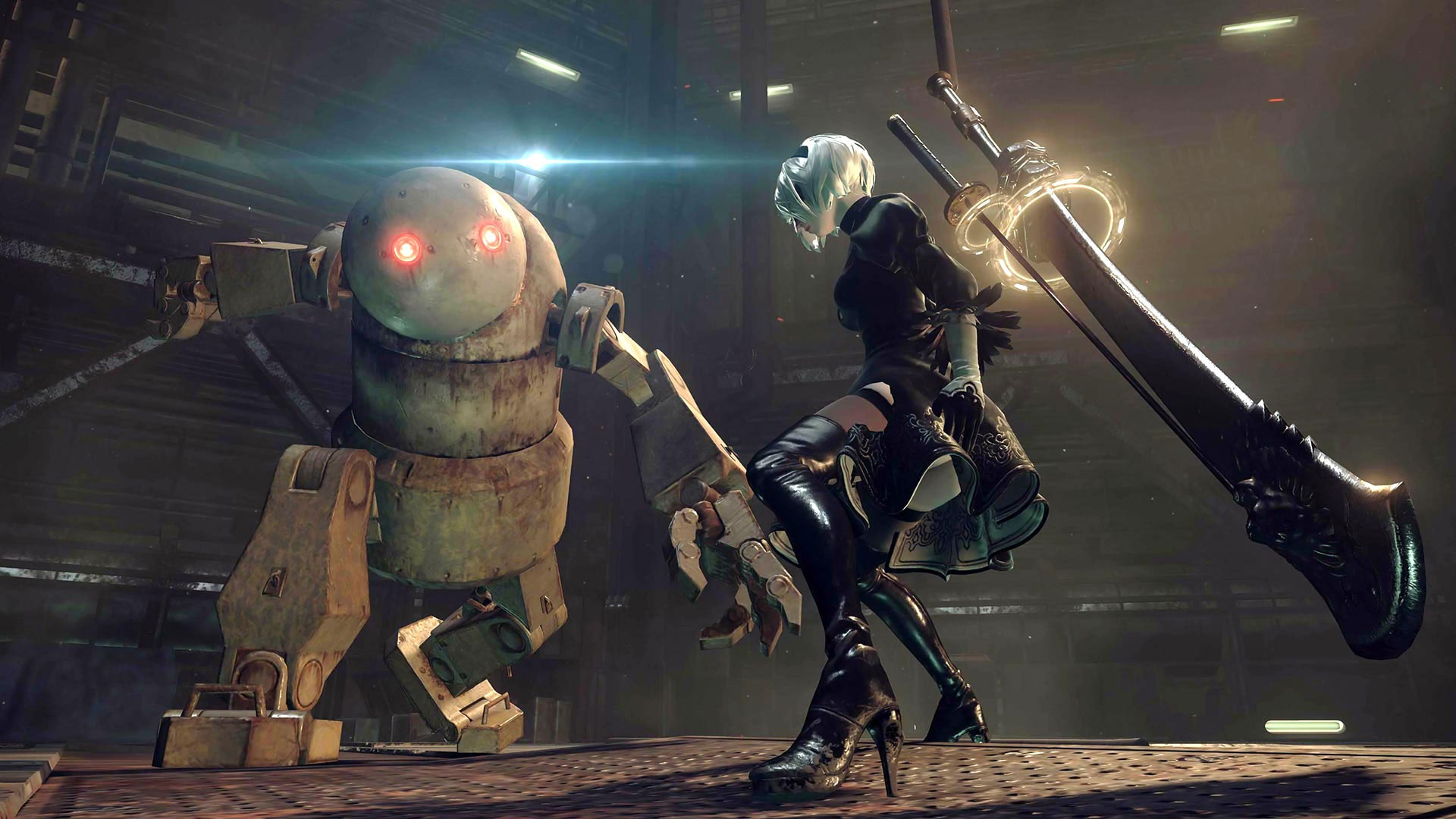 2B (YoRHa No. 2, Type B)
An all-purpose battle android deployed as a member of the automated infantry squad, YoRHa. She is equipped with a sword for close-quarters combat, and can attack from range using the "Pod" tactical support system. Members of YoRHa forgo names and are referred to only by their codes. Though regulations forbid them from expressing emotions, each model has its own distinguishing personality, and 2B is comparatively cool, calm, and collected.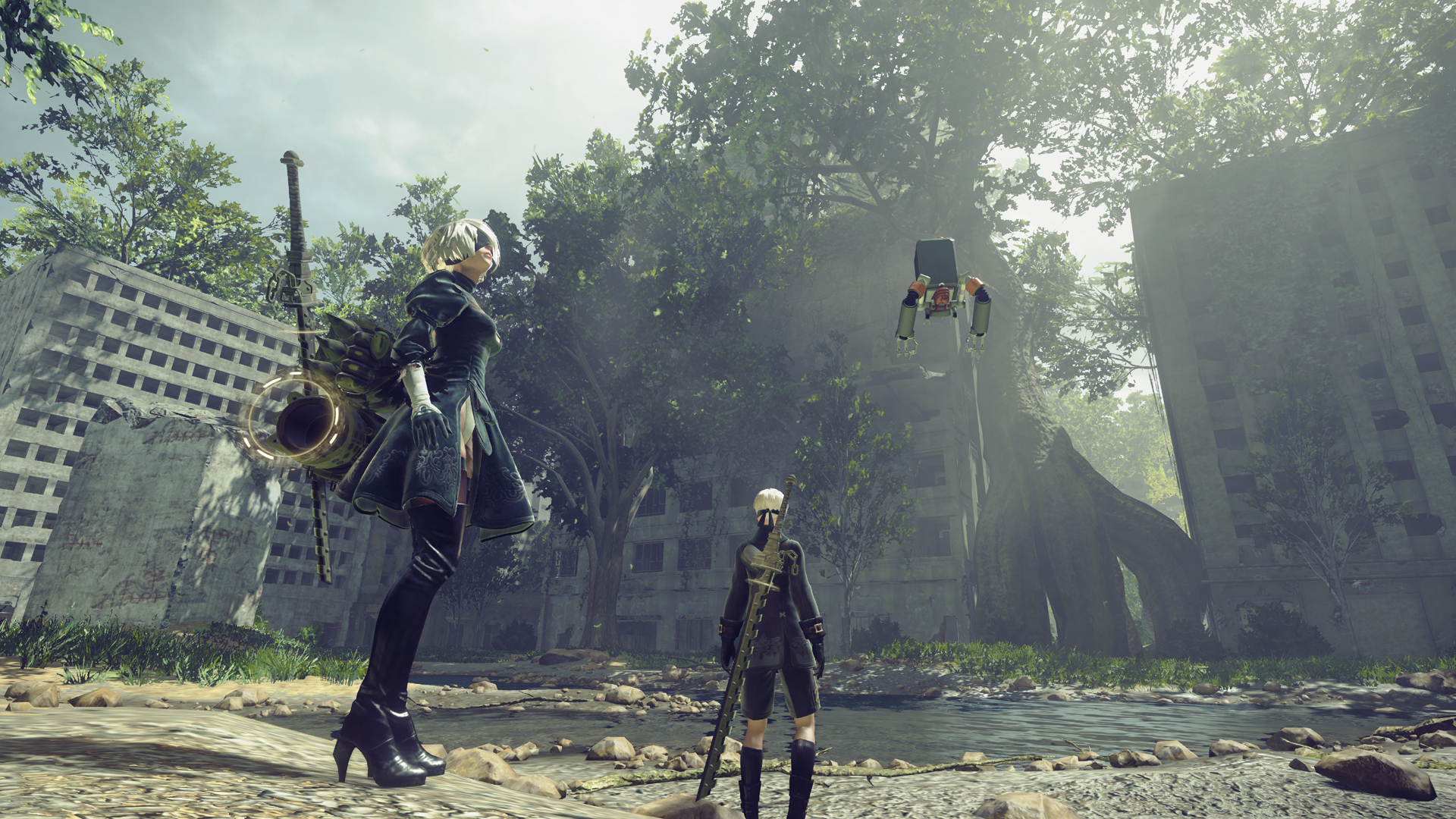 9S (YoRHa No. 9, Type S)
Though he has the ability to attack, this YoRHa android specializes in research missions and excels in collecting information, mainly by hacking. Within YoRHa, 9S is comparatively varied in his emotional expressions and has a kind personality.
Where to play Nier Automata
Nier Automata wll be available on Xbox One, Xbox Series S/X, PlayStation 4, PlayStation 5 and Nintendo Switch.
Nier Automata - Trailer
How to Redeem your Digital Code
PlayStation
Sign into your PlayStartion account. If you don't have one you can create one at playstation.com
Go to the PlayStation store on your console or via the official website
Select Redeem Code
Enter the 12 digit voucher code you received from Boost Gaming
Follow the on-screen instructions to redeem your voucher code
Use that balance to purchase Nier Automata content
Xbox
Select the Xbox Store from your Home Screen on your console or via the official website
Scroll and click on the "Redeem" button
Select Redeem Code
Enter the 25 digit voucher code you received from Boost Gaming
Follow the on-screen instructions to redeem your voucher code
Use that balance to purchase Nier Automata content
Nintendo
Select the Nintendo eShop from your Home Screen on your Switch or via the official website
Scroll and click on the "Redeem" or "Add Funds" button
Select Redeem Code
Enter the 16 digit voucher code you received from Boost Gaming
Follow the on-screen instructions to redeem your voucher code
Use that balance to purchase Nier Automata content
Official Gaming Gift Card Retailer
Secure And Reliable Checkout
Fast Digital Delivery
The Perfect Gift For All Occasions
Help Manage Your Spend
By Gamers, For Gamers