Mario Party Superstars is a party game from Nintendo. Get ready to jump into a colourful and chaotic world - Things are about to get competitive!

It's time to go retro and relive years of fun. The game features supercharged versions of classic boards from the Nintendo 64 era and 100 remastered mini games from the Mario Party series.

Life sure is sweet on Peach's Birthday Cake Board but watch out for sabotage! Head down to Woody Woods to visit the cute critters or blast-off to space land. Party with friends at home or head online to join players from all over the world.
How to Purchase
First, buy a Nintendo wallet top-up.

As soon as you've paid, you'll get a confirmation email, shortly followed by another email containing your digital code. Just redeem your Wallet top up and purchase the game to get playing.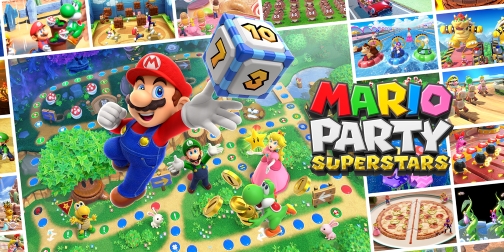 You're invited to a blast from parties past!
The Mario Party™ series is back with a superstar collection of classic gameboards and minigames. Turn the tables on friends and family in wild games that can change with the roll of the dice—exclusively for the Nintendo Switch™ family of systems.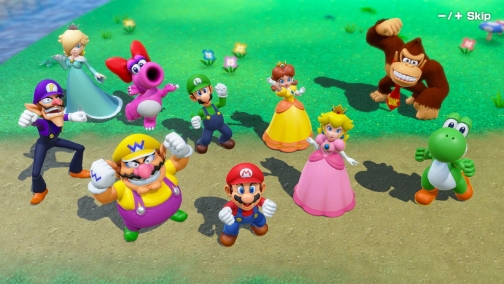 Experience the minigame mayhem
You'll have a blast in this all-star funfest with 100 hilarious, over-the-top minigames—all of which support button controls.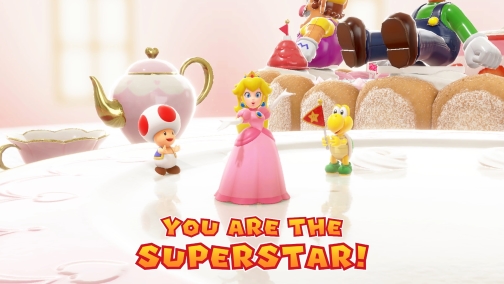 Jump on board with Mario, Peach, and more
Party as some of your favorite characters from the Super Mario™ series on five popular gameboards from the Nintendo 64™ era.
Where to play Mario Party Superstars
Mario Party Superstars launches on Nintendo Switch on the 29/10/2021.

Mario Party Superstars - Official Trailer
How to Redeem your Digital Code
Nintendo
Select the Nintendo eShop from your Home Screen on your Switch or via the official website
Scroll and click on the "Redeem" or "Add Funds" button
Select Redeem Code
Enter the 16 digit voucher code you recieved from Boost Gaming
Follow the on-screen instructions to redeem your voucher code
Use that balance to purchase Mario Party Superstars
Official Gaming Gift Card Retailer
Secure And Reliable Checkout
Fast Digital Delivery
The Perfect Gift For All Occasions
Help Manage Your Spend
By Gamers, For Gamers